Willowbrook Care Home, Bedroom Design
Willowbrook Care Home provides specialist residential support for people with dementia and mental health problems who need personal or nursing care on a long term basis.
Their philosophy is that "People are at the heart of the care industry. Residents, their families, care teams, nurses and healthcare professionals all come together as one in trying to deliver the best possible care for those who call Willowbrook their home."
Paul Willis (owner)
Tasked with the bedroom layout and specification for Willowbrook's new build, we wanted to create a homely, welcoming and practical design that was both comfortable for the user and their carers as well as being economical to clean and maintain.
Meetings with nursing, maintenance, housekeeping and laundry staff soon highlighted the items and processes they felt could be improved. By researching each area in detail, then discussing and demonstrating the options, we were able to come up with our final design which included:

Headboard
to conceal and provide access to all cables; provide recessed reading/night light; incorporate PIR bed exit sensors and system to prevent bed from damaging any fixtures and fittings during operation

Curtains
heavy duty pole with cast brackets and our unique design of 'break away' tab top, allowing curtains to be easily and tidily re-hung by all staff, without recourse to maintenance or housekeeping

Cabinet Furniture
very heavy duty with 270° hinges & solid drawers; moisture resistant materials, sloping base, sealed to floor and walls for easy 'wet cleaning'; built-in 'memory clock', ornament shelf and TV with provision for protective surround where necessary.

Bed
Quality hi-lo profiling bed with matching timber and padded headboard, addressed specific maintenance needs and user comfort and safety.

Décor
Six carefully chosen colour schemes followed through to the external door colour for easy recognition.

Acoustic Art
large acoustic panel with washable image that can be personalised for the resident, reduces noise and provides an attractive focal point to the room

Lighting
dimmable flush fittings providing in excess of 300 lx illumination in line with the latest research

Flooring
Altro Timbersafe to give a practical domestic feel combined with high wet-floor slip resistance and better than 30LRV difference against the furniture and walls; cove formed for easy cleaning
The rooms have proved to be a big success for all involved, rapidly being occupied by residents and requiring zero attention by maintenance in all but the most extreme occasions. Care and housekeeping staff find the environment to be positive, assisting them with their day to day routine and enabling a higher standard of care.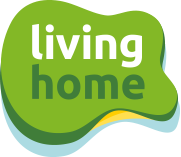 I have had the pleasure of working, with the Little Islands team, over several years on some extensive project work at the care home. They were excellent at listening to the areas of development the home was intending to achieve and taking that idea to another level. The imagination and creativity was inspiring and the level of detail and quality in there workmanship was out standing.  

More importantly they always considered the client group within the home, making sure we never lost sight of the reason we was making these changes, there work is truly person centered and considered no matter what challenges the service could throw up at them.

I can speak from a personal level that working day to day with the team was easy because of there professional, friendly and committed attitude to the project and the people in the home. 

The legacy of the work they have done for the home, is to raise the quality of the environment and create resources that make a difference to the quality of life we can bring to the clients each day, also a sense of value for the staff to work in an environment that is unique and positive , so its a big thank you to Richard and his team for all the work they have done.
We design, manufacture by hand and install every product we produce and we train your staff on how to get the most out of it. So we can absolutely guarantee that every Little Islands will be perfect for your home and your residents.
To find out more call
0800 093 8499