Living Wall
---
Winner of Art Installation of the Year at the Design in Mental Health Awards 2018; the Living Wall is an interactive, tactile, sensory wall installation that promotes the use of the senses – sight, hearing, touch and smell.
It provides gentle and fun ways to encourage increased levels of activity and communication by stimulating the senses in a focused manner. With plenty of buttons to press, the Living Wall is not only beautiful to look at but fun to play with and gives enjoyment to residents, relatives and staff members.  The result is a reduction in the negative feelings of anxiety and isolation and instead these are replaced by feelings of happiness, calmness and overall well-being which help to create a pathway to communication for people living with dementia.
The Living Wall can be designed using any theme you require, with the seaside being the most popular. We have plenty of ideas but we would love to hear yours. By working together, we can design your very own unique Living Wall and bring your ideas to life.
Swap Shop
---
Our exciting new SwapShop is a fantastic way to create a stimulating shopping area and add something extra and unique to any care home.
The SwapShop can be fitted to any corridor, conservatory or any room you wish; perhaps you have an area of the home that you would like to theme? It is beautifully crafted and painted in traditional colours for that authentic appearance to bring back happy memories. It includes multi-coloured sensory lighting, unbreakable polycarbonate "glass", fitted with locking doors and a storage area; it also comes with 2 interchangeable signs and can be dressed up however you wish! All of this will be fully installed by our team of experts.
Just imagine how you could include your residents in daily activities, such as  walking to the shops to buy essentials. Perhaps you could have a seasonal shop where Christmas cards are on sale. The residents could pick out cards for their relatives and sit down and write them, and then post them in a post box!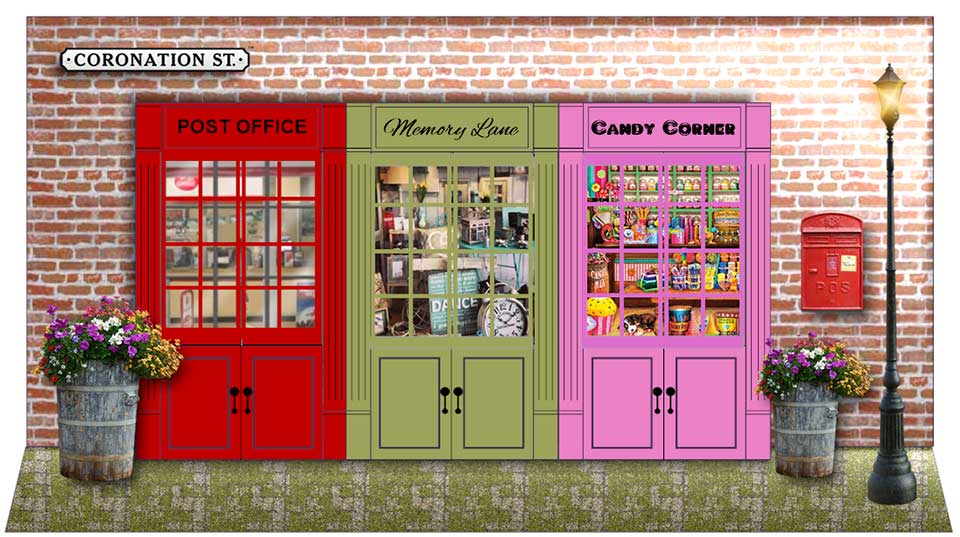 Just use your imagination…
Our exciting New SwapShop brings a stimulating Shopping Area to your home
Creates a Happy and Cheerful Atmosphere
Sensory Multi-coloured LED Lighting
Our SwapShop can easily be converted by just changing the Sign and Contents
Fitted with Unbreakable Polycarbonate 'glass', Locking doors and Storage Areas
Designed to fit anywhere with 1.2m clear wall space and a power socket
Themed area design available, making the most of your shopping experience
Eye-catching way to promote Events and Display information
Fully installed by our own team of experts
We design, manufacture by hand and install every product we produce and we train your staff on how to get the most out of it. So we can absolutely guarantee that every Little Islands will be perfect for your home and your residents.
To find out more call
0800 093 8499