Interior Design
---
Creating a dementia friendly environment inside the home can sometimes seem like a difficult task. However, our professional interior designers are experts when it comes to crafting a not only beautiful, but functional and comfortable living space for your residents.
We understand the importance of using the correct lighting, colours and features to reduce confusion and facilitate independent living.
We will guide you through the design process with a well thought out plan to help you focus and avoid expensive errors, as well as introducing you to new ideas, products and solutions for your space.
We appreciate that everyone has different requirements, so whether you want us to refresh a room or guide you through a lengthy refurbishment, we have the skill, expertise and experience to make sure it happens on time and within budget.
All our soft furnishings are hand made in our very own workshop allowing you, the customer, to have bespoke items made to suit your requirements.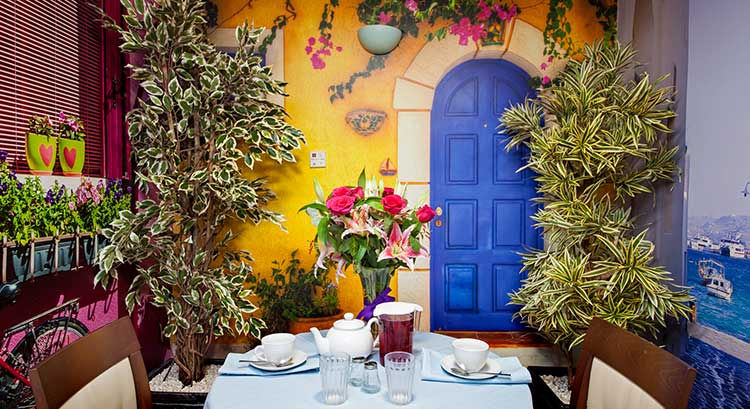 Themed Interior Design
---
A themed area is a brilliant way to form a calming yet stimulating environment to enrich the lives of those living with dementia. From a seaside area to a 1950's style living room, our experienced designers will work with you to create a nostalgic atmosphere that stimulates the senses and promotes reminiscence.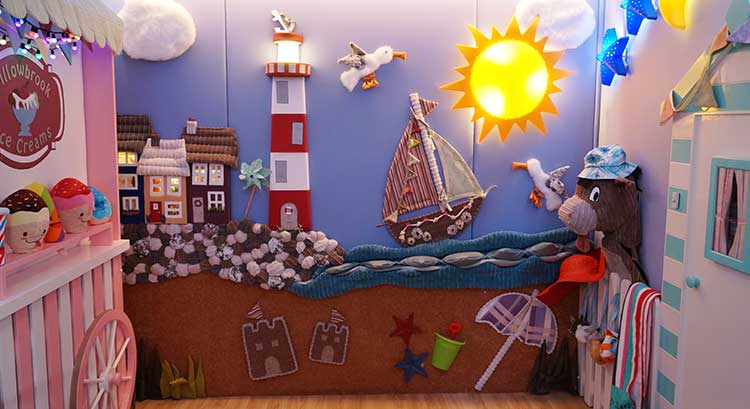 Sensory Rooms
---
Our Sensory Rooms for people living with Dementia can achieve a sense of wellbeing for an individual, connecting them with their surroundings, reducing isolation, and involving family and carers in gaining a fuller understanding of the individual's personhood and self. By positive stimulation of the senses an individual can feel safe, happy and feelings of fear and isolation can fall away.  From the initial design to installation, our expert team will be with you every step of the way in creating your very own bespoke sensory room.
We design, manufacture by hand and install every product we produce and we train your staff on how to get the most out of it. So we can absolutely guarantee that every Little Islands will be perfect for your home and your residents.
To find out more call
0800 093 8499